One sentence sticks out during Blago's impassioned populist monologue today:
"I can't believe I'm governor of Illinois."
UPDATE: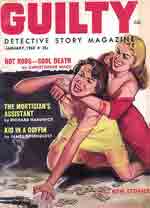 So now it's Governor BlaGONEovich, as the Illinois Senate (a stalwart and respectable bunch of folks if ever one was assembled) has voted 59-0 to impeach him and bar him from ever holding office in the state again.
Rod, of course, was defiant, and said that he was only guilty of caring TOO MUCH, and that the Senate didn't have the power to remove a governor who cared so much about the people, taking his human shields with him as he was downed on the floor of the arena. Or something like that.
I'm feeling sad that this is over–if a person is going to flame out in public, I prefer the long, drawn out kind of denouement– but I guess the state has to get back into the business of petitioning money from Washington in the next bailout. I'll miss the sound of helicopters in the neighborhood, that's for sure. It will seem like years by the time he's hauled into court by the Feds, and by then, the grass will be green and baseball will be playing, and it just won't have that certain je nais sai quoi that this whole proceeding did.
I was feeling a little queasy during his closing argument, I have to admit, when he started bringing up the fact that the people of Illinois voted him into office twice. I didn't need the reminder, and it seemed like a backhanded accusation besides. "Why didn't you impeach me during my first term?" he asked rhetorically. Well, we might have IF WE HAD KNOWN HOW COMPLETELY CROOKED YOU WERE AND HAD IT ALL ON TAPE BESIDES!
It's pretty impressive that nobody in the state legislature did or said anything awkward, stupid, venal or vindictive through this whole thing, leaving Rod the stage all to himself. Let that be the measure of the man: he was so reviled among his fellow politicians that they quashed their natural urge to get in front of a camera and spout off, just so that nothing could interrupt his getting kicked to the curb. Of course, I guess they'll be on their best behavior for a while, maybe until after the federal trial. He is certainly in one classic Biblical respect their scapegoat, but in the final analysis, you have to have been quite the prong to be so reviled among everyone who knows you.
(Maybe you can't read the subhead of the pulp picture above, but one of the articles is called "Hot Rods–Cool Death." Just change the punctuation and voila! Instant political commentary!)