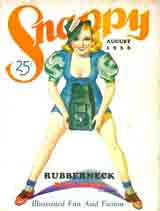 So it's 14 months into the new decade, so I thought it was high time to do a little sprucing up with the website. I can't speak for everyone, but I was getting tired of seeing the three-year-old book Recut Madness trumpeted as the "New Book" at various parts of the site. There isn't much new copy, but the container is New And Improved! and it should let me update stuff a little more quickly than the old battleship.
I kept the color scheme more out of habit than anything else. I have nothing against caramel color, but I don't know why the designer 8 years ago decided to use it. But thankfully, my new designer — Airan Wright over at From Concept to Completion — made it a little more exciting. The reversing of the colors in my portrait makes me feel like I'm at the Fillmore around 1969, waiting for Blue Cheer and the Moby Grape to come on. Right on!
Now the website should look a little better on people's iPhones and all that jazz. I hope so. We'll also be launching a Rex Koko website VERY soon. Airan's got his designs in place, and all the special features are being created. We're just waiting for the cover art of the e-book to be finished. When did that start? Don't ask. I'm an impatient yet unforceful person, so I've just had to bite my tongue for a while as things limped along. That should be coming to an end pretty soon.