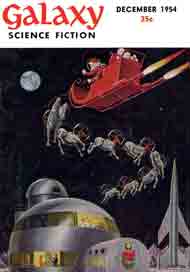 Man, what a year. I can't imagine anyone is very sad to see 2009 in the rearview mirror. Teabaggers, climate-change deniers, Balloon Boy, Octomom, vampires and zombies, Milton Bradley, Joe "Blow" Lieberman, and Wall Street bankers "doing God's work". Unemployment, foreclosures, swine flu, bankrupt companies, disappearing newspapers. "You Lie!" "Imo let you finish, but…" "Common sense solutions for America." Yeesh, there might be something good to look back on, but I don't have the stomach for it now.
And don't even get me started on the whole previous decade. Everyone in the media with time on their hands has been asking what should be the standard way to refer to the past ten years–the aughts, the naughts, the Oh's. I'd be satisfied calling it the "Double-Bunghole Decade" and leaving it at that.
So that's enough for me. Vacation officially starts when I stop typing this and go make myself a cocktail. Our time off will be full of travel, but it should be the exhilarating kind. (How could Kalamazoo NOT be?) I just pray that the weather will be cooperative enough to only snow AFTER we've arrived at our various destinations.
While it's been a busy week here, I still managed to write a pretty good Christmas story for my wife for 2009. It's a tradition that goes back to before we were married. The first story I wrote for her, about a cabbie late at night in Chicago on Christmas Eve, is probably still my favorite. It also was the first thing I ever had published, by the now-departed Chicago Tribune Magazine. I still remember my father-in-law buying up all sorts of copies of that paper around Western Michigan.
I've posted a Christmas story on the blogsite today, that I wrote last year. The kids liked it when I read it out loud on Christmas Eve, and though I haven't gone back to edit it in the meantime, I'm going to put it out there for all of you. You can read "Chex Mix Confidential" by clicking HERE, or go to the pages in the sidebar on the right and look over all my Christmas stories. Hope you find something in there to your liking. Let me know in a comment how (or if) you liked any.
So to all my faithful friends and readers out there, have a wonderful holiday, and let's look forward to a better 2010. Hey, it's an election year! How bad could it be??