For one of my favorite old horror movies: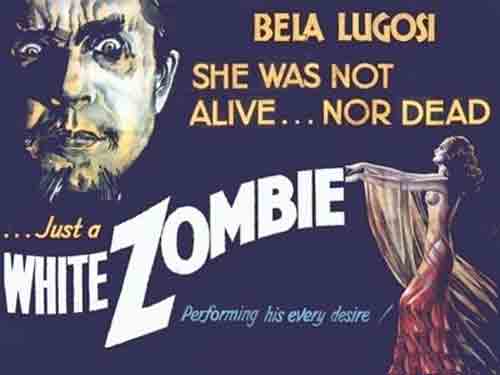 "White Zombie's" honeymoon bride
Gets bewitched and leaves her man's side.
But even before,
This drip's such a bore,
It's hard to be certain she died.
With dark graveyard scenes, voodoo in the "Haitian" countryside, a big creepy castle, and Bela Legosi's unibrow, this movie is a B-classic. It's on one of the cable channels this week — catch it.