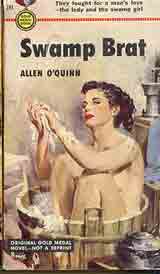 That queasy feeling in my stomach I'm presently feeling is only partially due to my head cold, and not at all due to our dinner last night of pork posole. (Mmmmm. Pork posole….) No, this feeling of vertigo and fuzzy focus and slight fearful paranoia means only one thing: I'm on the precipice of writing another book.
Oh, how I live for the writing life! I put up with this just so I can work in my slippers?
Dissecting where these feelings come from never does me much good. I know that the fear comes from a worry that I will neglect or let lapse some unspecified "important things" while I mesmerize myself into a strange state that brings the words on the page. While I'd like to state dogmatically that there's nothing more important than my giving birth to another tome, I'll leave that up to the bigger blowhards. I'm just not a big enough asshole to state that meditating in my little mental playground is more important than, for instance:
• Supporting my ever-lovin' wife in her new and demanding job
• Helping Number One Son begin his college search, and arranging all the campus visits
• Helping the Urchin prepare herself for the arrival of high school
• Helping them both with homework, as I promised to do back in September, like every year.
• Keeping the household solvent and the college fund stocked
• Keeping the fires burning under my OTHER books and projects with other people that need tending. (Honk Honk, My Darling, Bardball.com, the PC Bedtime Stories e-book, the Rex podcast, two new comic book ideas, plus a new book that is now in the hands of my agent)
But this is my job, and I can be Joe Lunchpail if I try. People are already starting to bug me about writing a new adventure for Rex Koko. And since I now realize that The Wet Nose of Danger, which is almost completely finished, is really Book 3 in the series and not Book 2 as I had thought, many weeks now lay in front of me full of questions like, "Who is this character, and why the hell should anyone care about him/her?" Repeated through six or seven drafts.
So now it's time to head into the creative hinterlands, armed with a few sketchy ideas, some characters that may or may not prove crucial to the plot, little baggies of gorp, and faith (not confidence) that I'll be able to pull it off again. I can see a few spots on the landscape that I want to visit, if I can just build some bridges and/or drain some swamps to figure out how to get there. Drain enough of that swamp, and my little Shangri-La will emerge. (The swamp metaphor might push me to say "Disney World", but there's too much baggage attached to that.)
My brother once asked me about how I go about writing a longer story. To his way of thinking, everything from plot to characters would have to be laid out for him to even consider getting started. I tried to explain that that wouldn't be writing, or that really it's a PART of writing, but it can't be the WHOLE part. When you want to build a fire, you make sure you have tinder, kindling and fuel, and that you can find an initial spark, but it's foolish and pretty boring to predict HOW the fire will burn.
Fire or swamp? My metaphors are already starting to confuse me. Time to start scribbling, and Devil take the hindmost.