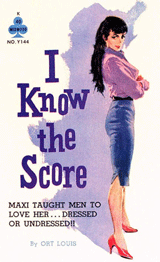 I've been too busy with speeches and the latest Rex Koko novel (COMING VERY SOON!) to come over here to the blog and talk about the latest in baseball doggerel. For those of you who miss it, here's my latest piece of hackery from over there, about Derek Jeter's farewell tour.
Remember, if you like your baseball poetry fast, loose and unsentimental, check out Bardball daily during the season, and tell your friends about it.
The Captain's Yard Sale

A dining set of broken bats
A navy pinstripe yoga mat

A year's supply of Genny Cream
A keg signed by the vending team

A "2″ carved out of northern granite
A solar-cell vibrating hammock

A zircon-slathered Yankee topper
A 2,000-gallon popcorn popper

Another ugly pair of boots
A vid lip-synching with the Roots

"2s" in crystal, onyx, steel,
Beer cans, tree trunks and fresh veal

A wondrous Joe-Girardi-shaped 'tater
A Japanese robot fellater

It's not a hoarder's dream or last mirage –
Just what's stuffed in Jeet's garage.