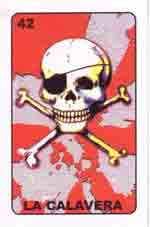 A few weeks ago, we were shocked by the news that a good friend at church had woken in bed with difficulty breathing and died early on a Saturday morning. Steve was only 49, actually seven weeks younger than me. He was very active and athletic, and had a lovely wife and a teenage daughter. He was so active in in our large church that you could've sworn he was the guy running things.
My jaw doesn't drop for much. But I was gobsmacked by this news.
There were many reasons why the lines at the funeral home were so long, and why 700 people (my guess) were at his funeral. I won't list them, except to say he had great good humor, a deep sincere concern for others, the ability to motivate you to do better than you already were, and a knack for never making disagreements personal or last longer than the issue. (He worked at the Chicago Board of Trade, and we were all glad that his business partner spoke at the service, to give us SOME idea of how a humble, caring guy like Steve could do well in a selfish, cutthroat place like that.) He was just one of the best guys I knew.
After the funeral, a rather dramatic friend of ours intoned repeatedly that this was a "transformative event" for her. This gave her so much perspective on our life and mortality that she was going to make immediate changes and savor every last drop of every day's blessing. Steve's death was a shock to everyone, as I said, and his example was a good one to follow. But I suspect as we head into our fifties, unhappily more friends will be dying, and our habits and attitudes will remain largely unchanged.
Habits. Outlook. Generosity. Time-management. Enthusiasm. None of these transform as quickly and with such irreversibility as a sudden death. It's flippant to think that one will easily lead to any of the others.
A few years ago, the artist Ed Paschke died of a heart attack on Thanksgiving Day at the age of 65. I knew Ed a little, after spending a couple hours interviewing him for a magazine article. He was an energetic, enthusiastic, down-to-earth guy, in love with pop culture and high art and the chance to make the art he wanted to. I remember him vividly saying how excited he was to enter to his studio every morning and "open his paint box and mess around." This was in spite of a complicated private life that included a terminally ill wife.
After Ed's funeral on the campus of Northwestern University, I vowed to remember Ed's joy at getting to "open his paint box" every morning. I wanted to apply it to my own creative work. For me, unfortunately, getting started on a project is terrifying. I'd rather do most anything than settle down and "open my word box". The only thing I'd like to do LESS than that is give up on my writing and get a regular job. (Why do most writers agonize so much over creating their work? Why can't we take a lesson from the other arts and try to enjoy our craft?) I still have postcards of Ed's marvelous paintings thumbtacked up around my office, reminders that I knew one of the greatest American postwar painters and that I have something to learn from him.
I have something to learn from my friend Steve's death, too. But will these events –CAN they — be transformational? My steamship's been chugging along for many years, and making turns takes a long time. I'd LIKE to make changes for the better. I'm very grateful to have known Steve and Ed, and appreciate the lessons that their lives might contain. But am I really going to change from this? Is there much hope that a generally crabby, reluctant, unprolific egotist like me can improve from knowing better men? I keep wanting to experience an earthquake, a lightning bolt, a Scrooge-like epiphany that will crack my carapace and power me through the next three decades of my life.
But Scrooge was fiction, and transformations like that reek of madness. Real change takes time, and great effort, and an informed sympathy about what people are really able to do, all the while dodging the easy cop-outs of "I'm only human" and fatalistic shrugs of "Eh, whaddya gonna do?"
Maybe I should be thankful at least that the lessons have wormed their way into my consciousness somehow. I've been around a lot of good examples in my life. Steve, Ed, my father and brothers, my father-in-law, my English Lit teacher in high school, my counselor in college. Lessons can be gleaned from all of them. The trick, as it is throughout all our lives as adults, is to gain an honest idea of where it is you want to go. Short of an epiphany on THAT, real internal change is hard work.