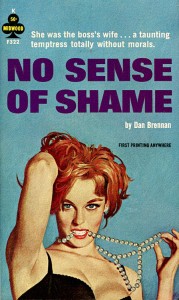 I read this piece last week at The Paper Machete, my favorite reading series in Chicago (weekly and free!). They gave me the option to tackle something a little more light-hearted than CIA torture and cover-up, like the war in Nigeria, but I said no way. If I don't have the chops to find something funny in a horrendous scandal and terrible abrogation of American (not to mention human) values, then I should just hang up my quill, pour my vitriol down the sink, and start writing greeting cards.
This was greeted alternately with big laffs and stunned silence, so I think I hit my mark. Please read it all the way through.
Liberty Baptisms! Rectal feeding! Cheers!
————————————————————————————————————————-
MEMO:
To: all active and inactive field operatives in Southern Asia
FROM: District Director Colin Braidlowe
RE: Guidelines and suggestions for addressing recent allegations during the holidays
Hello to all you men and women on the hidden front lines of freedom. As the winter holidays begin, many of you will be taking time off and mingling with your family, friends and assorted civilians. The holidays are a welcome break from the daily grind, a time for merrymaking and random surveilling, and as I'm sure you all know from experience, denying to everyone you work for the CIA. (If you need new ideas explaining to prying busybodies what you do for a living, please download the informative PDF, "Tinker, Tailor, Import/Export Systems Engineer, Spy: A Guide to Undercover Professions.")
When mingling with civilians, the release of the Senate Intelligence Committee's report on our work in Afghanistan is likely to come up. When it does, please do not overreact and call the office to arrange an extradition. These are your fellow countrymen we're talking about! Besides, just like every other office in the country, we will be short-handed around Langley! Take the time to make this an opportunity for covert education.
LEGALITY
Some civilians will inaccurately claim the Senate Committee report describes activities that are illegal. This is an unveracity. Remember, every activity in the report was deemed legal by the DOJ of President Bush. Therefore, each activity was legal in a strictly legal sense. More importantly — and some civilians might not grasp this quickly — each complied with the law as we see it! If we are to have a government of laws, this is an important distinction. If the CIA followed every legal interpretation from every Dept. of Justice from every administration that happened along, we'd be running around with hoods over our heads, with our hands tied behind our backs in our tighty whiteys. This would distract the CIA from its mission, whatever it happens to be at the time. The law is important, certainly, but it is only one tool in freedom's toolbox. And it doesn't even plug in.
TERMINOLOGY
The following are potentially explosive words to avoid in conversation, with their recommended replacements:
The T word. Under no circumstances do agency personnel use the T word. If the NY Times can avoid using the T-word for 13 years, so can you. Our official term for these activities is enhanced interrogation techniques, or EITs. Other substitutions include Truth or Dare, innocent chinwag, Hell's 20 questions, or the power powwow.
Extended sleep deprivation, can be referred to as non-slumber parties, cramming for finals, and Rockin' in the Free World.
Extended enforced Isolation: can be referred to as a chance to reflect, a Calgon moment, or a little "me" time.
Waterboarding. Alternative terms include hydro-aversion therapy, Liberty baptisms, and the Neti pot. This is a very emotional subject. Try and deflect discussion of liberty baptisms by talking about old family vacations on the beach. If this doesn't work, appeal to their sense of nostalgia. Remind everyone that the US Army waterboarded prisoners during the Spanish-American War and the US occupation of the Philippines. To really take control of things, stand up and emotionally declare, "If it's good enough for Teddy Roosevelt, it's good enough for me."
Rectal feeding. This practice has attracted much sensational and unfortunate attention, and will continue to do so unless we reverse the flow immediately. The agency's new narrative is easy to swallow, and we must feed it to the public in any way we can imagine. If our official narrative has cracks that are not plugged, the constant drip-drip-drip of bad news will foul the air, sap our strength and leave us with a red eye …. A black eye.
Avoid the topic of rectal feeding whenever possible. When helping in the kitchen for the big holiday meal, be careful not to bring it up. Likewise, when the turkey is being stuffed, it is not recommended that you comment, "That's not how we did it at Baghram," even as a joke, or that you start screaming at the turkey that you are going to kill his whole brood if he doesn't spill everything he knows.
Actionable intelligence. You may meet critics who assert that none of the agency's "innocent chinwags" produced any useful intelligence. These critics unfortunately do not understand the intelligence business. We firmly believe our chinwags do uncover information that is otherwise unobtainable, whether evidence for this exists or not. As CIA Director Brennan told Congress Thursday, "the cause and effect relationship between the application of those EITs and the ultimate provision of the information is unknown and unknowable."
So turn the tables on critics and ask them why get so angry about something that is unknowable? If we cannot prove our chinwags result in reliable information, doesn't it follow that we cannot prove other techniques provide good intelligence? What is the nature of knowledge anyway? What proof can be relied on in this imperfect world? This should get some of the philosophy majors off your back. Also, bring up Schrödinger's cat, firmly locked in a coffin-like box.
Often you can turn accusations into a chance for humor. When someone says, "This brutality in Afghanistan makes us no better than the Nazis," you can say, "No, it doesn't. Heh heh. The Nazis kept better records."
As a final reminder, the Agency is always on the lookout for bright, patriotic individuals to help protect our freedoms, as well as America's. This latest PR problem will frankly hinder our recruiting efforts for the next several years. So when you are hanging out with your unemployed cousin, or shooting pool in your hometown tavern with your dead-end high school classmates, casually discuss the many job opportunities now available (without mentioning us by name, of course). Remember, not only were many of our Afghan interrogators completely untrained in police tactics, questioning, and even the local languages, but the designers of the interrogation program themselves also had zero experience in the basics of the field. These are the kind of success stories that should excite anyone interested in working for the agency.
Happy holidays to all. Please eat this memo.