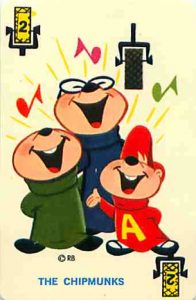 Justin Kaufman has risen from improv comedian to radio producer to full-time evening host on WGN-AM radio, and still carries that boyish charm with him. He was nice enough to let me on his show last night to promote Thursday's reading at the Frunchroom, and also to talk about Rex Koko and "Clown noir." Click on the link below, I should come in at around the 90 minute mark.
http://tinmoi.news/wgnradio.com/2016/01/18/the-download-with-justin-kaufmann-full-show-1-18-16/
I fear that the only lame answer I gave in the interview is the one that will stick with me for months or years. (Some of us are cursed with a brain that will focus completely on tiny missteps.) Justin asked me point blank a question I thought I was prepared for: "Who is the ideal reader for the Rex Koko mysteries?"
I sputtered some generic answer, yet years ago, I had formulated the right response to this (hope I get to use it someday):
"Rex Koko is written for anyone who has been called out by their boss at a meeting, asked to explain him/herself, and knew the only acceptable answer to the question was to drop trou and honk."
Thanks again to Justin for having me on.