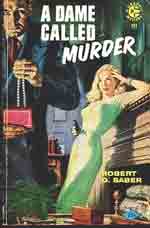 So today's our 16th wedding anniversary, and all is fair in Garnerlandia. We'll be going out to dinner with friends tonight and keeping things a little more lo-key than last year's trip to San Fran (which seems so long ago as to never have happened). It's been a very busy and hard-working fall, mostly b/c of my wife's grad school toil, but all in all, as nice as a sunny morning before the sugar maples have lost their leaves.
After the kids headed off to school, I walked over to Jewel's and bought my wife a nice pot of mums, yellow with a trace of red all the way around the petals. For some reason, the variety is called "Rage." "Rage Chrysanthemums." Somewhat harsh, but who knows what lurks in the hearts of plant breeders?
My wife comes back from chauffeur duty to school and hands me a purchase she's made.
Mouse poison and traps.
My gift: Rage chrysanthemums.
Her gift: Mouse poison.
Is there something I've been missing lately?