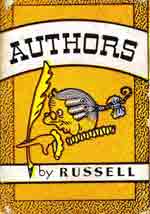 Back home again after a little weekend away with my writing homies, the Hungerdungers. Middle of January, everything kind of slow at home and school—the perfect chance to retreat to my place in Michigan and indulge in the printed word. Five of us went up there on Friday, compared notes on fine scotches Friday night, ate some good Mexican food, woke up Saturday and…..
Worked. Yes, worked. Typed, transcribed, napped, typed some more. Everyone found their own little corner of the house and tinkered and toiled like happy elves. I was so impressed by the industry and efforts by my four other 'Dungers that I even got in on the act. Being between books right now, and lacking any deadline pressure, I've been letting my concentration slip terribly lately. Just because I don't have a firm idea of what my next book is going to be doesn't mean I shouldn't be putting words in sequence and fumbling through the fog. Yet I've been guilty of that, guilty, guilty. But through the example of my composing compadres, I began mapping the outlines of a couple of fictions I've had in my head. Shocking but true!
The rest of the time was spent sampling booze and duck liver, arguing about pop music, trying to watch anything of the Green Bay-Seattle game (snow in Lambeau + snow on the little Sylvania tv = lots of room for the imagination) , enjoying the famous Butler Hotel's famous Butler Burger (a huge cheeseburger with a slice of ham on top), Rummikub, and lotsa laughs.
We all agreed that the secret of being productive was not the setting, or the comfort of the chairs (which was nonexistent), or the quality of the coffee (although it was superb), or the lack of interruptions from family and work. The secret of being productive was that we had no Internet connection. Without the chance to read 14 different newspapers, or check our current Amazon listing, or videos of cats defecating into the toilet, we actually got a lot done. Oh, curse this Internet contraption! That's what's keeping me from my Pulitzer and Nobel! If only the damn thing had an "Off" switch, how much better off I'd be!
Imagine that. A world without an Internet. Seems like the stuff of science fiction.