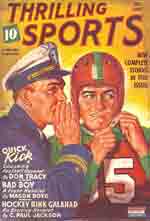 Satirists are usually of two minds about bad ideas. While bad ideas might be detrimental to society, the economy, or individual people's lives, they generally lead to pretty good jokes.
So when I read that the Chicago City Council voted unanimously to guarantee any potential cost overruns for the 2016 Olympics, I was distinctly ambivalent. Bad idea? Sure. Funny material? It starts with the picture of all those clowns standing up and applauding like the Bulls just won in overtime. And the notion that this somehow proves that the Olympics have popular support around here.
This morning on WBBM, Stephanie Streeter, the chief executive officer of the US Olympic Committee, wanted to put a little fire under our collective seats by saying that Chicago is not the front runner for hosting the games. (Again: Good news? Bad news? Please don't t'row me in dat Briar Patch!) She went on to say that we could really turn things around in time for the October 10 vote:
"What you want to do is be in the lead on the last day, after the vote is taken, not necessarily going into the competition," she said, in an exclusive interview with WBBM.

Streeter said she believes Chicago is peaking at the right time. She called the Chicago bid "spectacular," said Wednesday's unanimous Chicago City Council vote to make financial guarantees erased one potential obstacle, and said the unanimity speaks far louder than the recent Chicago Tribune poll that showed Chicagoans nearly evenly split over support for the bid.
There's another laugh for you: that the City Council vote represented a unanimity of spirit for the city as a whole. I assume she's visited the city numerous times in recent years, and knows how things work. So, she's either deluded, or she's having a little wry laugh at the expense of the radio audience.
In their enthusiasm, the aldermen must believe the mayor's assertion that everything's covered, that in the unlikely event of an overrun, the city's insurance will take care of it. The aldermen certainly have a hunger to crunch budgetary numbers–just look at how well they scrutinized the parking meter lease deal. These guys LIVE for their fiduciary duties!
The rest of the city? Forgive us if we're the teensiest bit skeptical about this whole deal. Unless we see some real improvements in the city–most notably with mass transit–we'd like to know exactly what we're all getting for the half-billion dollar bill we might end up footing.
But at least some of us cynical ones will get some material to work with.