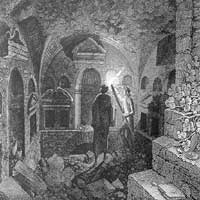 With the time I spend bouncing around the house and fussing around and generally NOT writing, one might assume that my office would be as neat and tidy as something depicted in a furniture catalog. But as Felix Unger once pointed out, when you ASSUME, you….you…what was it again? These mnemonic tricks always stump me. I used to keep a list of them around, but then I forgot where I put it.
Anyway, since my new VAIO can only use floppy discs as shims or drink coasters, I decided to go through all of my old 3.5 inch disks and see if there was anything worth keeping on them. Many documents were backed up, but in back-up formats long forgotten, so I'm thankful that I wasn't too clever back then, or too confident in my tech abilities, because this leaves me with some documents I can actually read. (A touch of nostalgia: Geez, remember when your file names could only be eight letters long? Ever try to decipher what PIRREVBK means 12 years later?)
While I'm thankful to have them, the gratitude doesn't stretch to actually reading them. Man, my files are choked with some really really lame ideas. I keep them because of my taste for oddities, or my roleplay as the caretaker of some nickel museum full of Cardiff giants and Feejee mermaids. But, as poet Marvin Bell says, "The good stuff and the bad stuff are all part of the stuff. No good stuff without bad stuff." Man, is that a turn of phrase or what?
One piece does still crack me up, even though my collaborator Todd Grove and I beat the jokes into the ground like we're battling zombies in a horror movie. We almost sold this idea to SPY Magazine, but I can't remember if they backed out or went under before it saw the light of day. Anyway, this is a parody of catalog copy for the new Disney park that opened in France back in the early 90s. (I should point out that at the time of the article, French-bashing was merely the realm of desperate comedians, not desparate politicians and pundits.) Here is an excerpt:
Cover copy:
Coming in 1992 — DISNEYMONDE !!!
The Happiest Place On Earth Comes to the Most Civilized Country in Europe!!

Inside copy:
WELCOME TO DISNEYMONDE!
Mickey and his pals are known and loved by people the world over. So after Florida's DisneyWorld in the 1970s and Tokyo's DisneyLand in the 1980s, where's the best place to spread their joy next? Mais oui, but of course — France! Now you can visit all your favorite characters in a setting that mixes the famous Disney hospitality with that particular je nais c'est quoi that is French culture.

ENNUI-LAND
The French know well the darker side of life — we wrote the book on it!! But just because mankind is involved in a fruitless search for meaning in an illusory world under the shadow of oblivion doesn't mean we can't enjoy ourselves. Dive into France's intellectual mainstream of the 20th century and find out how much fun angst can be!

ATTRACTIONS:
It's a Small, Bleak World — At DisneyMonde, nothing is quite so memorable as this trip through the nations of the world. And "nothing" is what it's all about! Dolls from all over the world will sing songs in their native languages about our brief, puzzling lives and the fruitlessness of human striving.

No Exit Ride — Sartre told us that Heck is other people. But is life just an endless series of meaningless situations that we can never escape? You bet! On the No Exit Ride, you'll shoot down a featureless black tunnel that appears to have no escape other than death. But does it? You're probably "dying" to find out!

Huck Finn's Left Bank — Marvel on this wonderful Animatronic cruise that brings together the literary lights of the Lost Generation and the beloved characters of Mark Twain's America. See Hemingway duke it out with Injun Joe. Watch Huck Finn and Scott Fitzgerald stage a drinking contest. Listen to Gertrude Stein, Becky Thatcher and Alice B. Toklas sing "A Friend is A Friend is A Friend." The Louisiana Purchase was never so vibrant.

FOOD AND RESTAURANTS:
The Nausea Cafe — Bread, coffee and too many cigarettes.

The Josephine Baker Cafe — Full menu of exotic dishes, served by the famous "Singing Orphans."

Crazy Horse Saloon — An exciting new branch of Paris' most famous burlesque show. Watch for the Tinkerbell Review every day at 8:30 pm. And at midnight, bring your hankies to the Piano Bar for the Edith Piaf sing-along.
Tomorrow: More joy from Disney Monde!! Bon soir!